Aw, yiss, cats and kittens! I found another gem in my pile o' photographs! This one was taken on a school field trip when I was 14 or so. And the kid running into the photo? Classic middle school boys, amiright?
This outfit is so 90s. The baggy light-wash mom jeans, cropped shirt, the chambray shirt around the waist... it's all there. I don't know if you can tell how thick a sole I'm rocking on those Sketchers, but they're intense. Also, if you take a peek between my legs (not like that, you perv!), you can almost see my favorite tiny backpack/purse. I seriously doubt I would ever do a tiny backpack again, but I am finding myself drawn to the full-size leather versions coming around these days.
Here are some I think look pretty cool and avoid that weird 90s nostalgia thing:
Tory Burch Ellen Tall Backpack, via
Shopbop
Marc by Marc Jacobs Classic Q Mariska, via
Zappos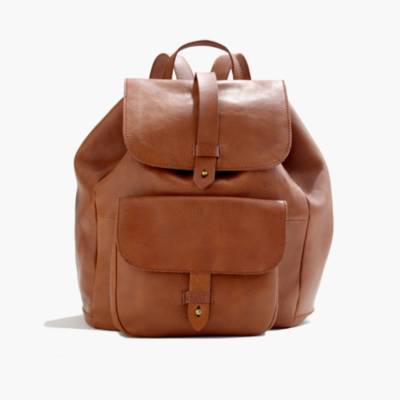 If real leather isn't your bag (see what I did there?), Asos has some stellar options for the budget-savvy as well.
Asos Boxy Backpack with chunky metal fittings, via
Asos
Asos Clean Backpack with adjustable straps, via
Asos
And this little cutie by
New Look
is on sale for less than $28!