Whenever I realize something is missing from my wardrobe, I go on a wild hunt all over the internet. Sometimes I find it, sometimes it's out of my price range, sometimes the thing I seek just doesn't exist.
Today I've been thinking about brown leather strappy sandals with a thick, chunky heel. I've been searching for a shoe that would give me some height for my longer skirts and dresses while still being comfortable enough to wear all day.
Here's what I've found so far:
I hear Dr. Scholl's shoes are pretty comfortable. These are the cheapest version of what I have in my head, but extra points for comfort possibility. $29.99 at
Bon-Ton
.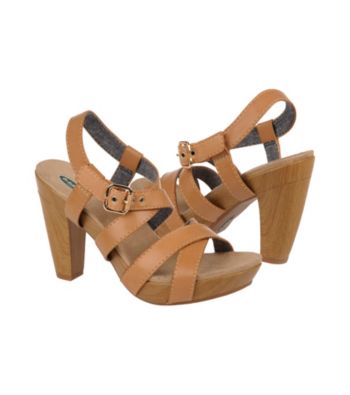 This one is real leather upper, which is good. $34.99 at
6pm
.
These are faux leather, but I like that they're kinda tough. $41.10 at
GoJane
.
These leather beauties from ShoeMint have a nod to 70s clogs without going all the way there. $89.99 (but $40 off until 3/5!) at
StyleMint
.
These are also on ShoeMint, also leather, but with a lovely, minimalist design. $79.98 at
ShoeMint
.
THESE, though, are the creme de la creme! Leave it to Mr. Kors to make something so classy and luxurious without being pretentious. I love 'em, but I couldn't afford 'em. $395 at
Michael Kors
.
So what do you think? Are you into these?
3/5 UPDATE: I ended up going for the ShoeMint sale and got the Allison shoe. I figured it's the best value, real leather, and it'll go with more in my closet. Hooray, shoes!